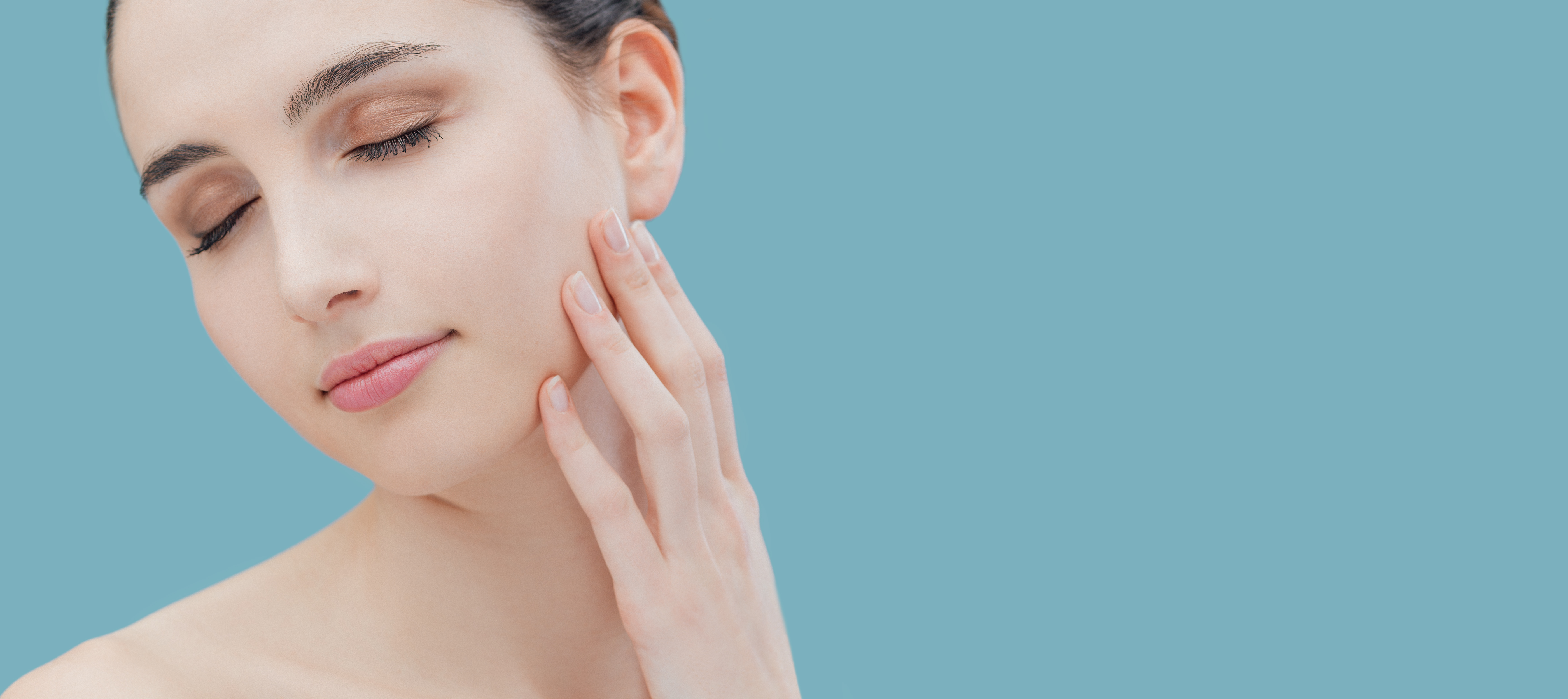 Does your skin look lackluster or feel rough and unhealthy? Chemical peels in Singapore can help you manage certain skin issues by removing or peeling off the outer damaged layers. The procedure uses a chemical solution, which exfoliates the skin, revealing beautiful skin underneath. You can turn to a chemical peel procedure to treat or deal with:
Certain types of acne
Acne scars
Age spots
Freckles
Pigmentation
Sun damaged skin
And other skin concerns
How does a chemical peel procedure work?
The treatment starts with an application of a liquid solution at the skin's top layers. This will then cause the skin to peel over time, helping rebuild collagen and promote cell growth regeneration. After the peeling process, the skin will appear less wrinkled and smoother than the old skin.
It is important to note that the skin is temporarily more sensitive to the sun after a chemical peel treatment. This is why patients are advised to protect their skin against UVA and UVB rays by wearing a broad-spectrum sunscreen and avoiding prolonged/unprotected sun exposure.
At Cutis Laser Clinics, we have different types of Cutis chemical peels for dealing with several skin concerns/problems.
Cutis Anti Acne Peel
(Salicylic, Alpha arbutin, Kojic, Licorice Extract and Vitamin E)
This peel is derived from willow plant, which is known for its strong ability to clear and penetrate pores. The Cutis Anti Acne Peel has a high yet safe concentration, which unclogs the pores and kills the acne-causing bacteria. This reduces acne on the face, neck, and back and is a good choice for mild and moderate acne vulgaris.
Cutis Crystal Peel
(Glycolic, Kojic, Uva Ursi, Vitamin C, proprietary mineral blend)
As an effective skin whitening peel treatment, Cutis Crystal Peel is your choice for improving dull skin. This chemical peel procedure can give your skin a youthful glow by lightening freckles, uneven skin tone, age spots, and discoloration conditions of the face and body.
Cutis Modified Jessner Peel
(Lactic, Salicylic, Resorcinol, Kojic Acid, Citric Acid)
This stronger type of superficial-to-medium depth chemical peel is ideal for those with acne-prone and oily skin. Cutis Modified Jessner Peel can also help patients dealing with pigmentation, photodamaged skin, and acne scarring.
This peel provides anti-bacterial and anti-inflammatory effects with the help of alpha-hydroxy acid (AHA) and beta-hydroxy acid (BHA). This is beneficial in clearing out pores and reducing acne. It's deep peeling action, furthermore, minimizes the appearance of large pores, smooths out uneven skin texture, and soften lines and wrinkles.
Formulated with lightening ingredients, Cutis Modified Jessner Peel can help reduce hyperpigmentation, freckles, age spots, and even melasma. You can also turn to this chemical peel for brightening pigmentation caused by UV damage or acne scars. It removes excess oil and debris and exfoliates dead skin cells, leaving the skin smooth and glowing.
Cutis TCA CROSS (Chemical Reconstruction Of Skin Scars) – Spot Treatment
(70% Trichloroacetic Acid)
Containing a pure solution of 70% trichloroacetic acid, Cutis TCA Cross is only used as a spot treatment for acne scarring.  This peel can help improve or diminish:
Deep ice pick or pitted type of scars (due to acne scarring or other causes)
Box scars
Appearance of enlarged pores
Cutis TCA Cross works by safely triggering an acid injury to the skin, inducing inflammation, as well as collagen stimulation or remodeling. Multiple treatments with six to eight weeks interval are required to see improvement in scar depth and diameter.
Precisely delivered as microdroplets into scars and spots, Cutis TCA Cross is mainly used as a spot treatment for the face and neck area only.
VI Peel
(TCA, Retinoic, Salicylic, Phenol, L-Ascorbic Acid)
VI Peel™ is a medical-grade peel that contains a special formulation designed to address a number of skin issues. It provides a deep-peeling effect without the pain and lengthy downtime associated with other types of chemical peels. VI Peel's synergistic blend of effective ingredients is safe for all skin types. You can turn to this peel to:
Improve skin tone, texture, and clarity of the skin
Soften lines and wrinkles
Reduce or eliminate age spots and hyperpigmentation
Clear acne skin conditions
Reduce or eliminate acne scars
Stimulate the production of collagen
Apart from the original VI Peel™, we at Cutis Medical Laser Clinics also offer two types of VI Peels: VI Peel Precision Plus and VI Peel Purify.
VI Peel Precision Plus – This medium-depth peel fights pigmentation to restore skin to its natural health. VI Peel Precision Plus is safe for all skin types, as well as skin with melasma, sun damage, and post-inflammatory hyperpigmentation. It contains a powerhouse formula that promotes rapid cell turnover and effectively suppresses melanogenesis . This chemical peel can:
Penetrate damaged skin areas
Exfoliate the skin to lessen pigmentation and textural damage
Encourage rapid cell turnover
VI Peel Purify – This medium-depth peel is effective for treating acne and addressing skin concerns caused by acne symptoms. VI Peel Purify is safe for all skin types and can be used by those with teen acne, active acne, and breakout-prone skin. It contains a unique formula combination that can reduce comedones and balance the skin for fewer breakouts. This chemical peel can:
Kill P. acne Bacteria
Soothe redness and inflammation
Increase cellular turnover
FAQs
Are chemical peels safe?
Chemical peels in Singapore are a safe procedure provided that you go to certified and qualified dermatologists or aesthetic doctors. It is also important to note that chemical peels have some risks like infection or scarring, but these are very rare.
How long is the healing time or recovery period?
This depends on the type of chemical peel chosen. For superficial peels or those that use mild acids like AHA, it may take 7 days for the skin to heal, but most patients can return to their normal routines immediately.  For medium peels, it may take between 7 and 14 days, while for a deep peel, the healing time is 14 to 21 days or more.
A consultation with an aesthetic doctor will give you an overview of the treatment, including the number of sessions required and at-home care instructions.
When will I see results?
You may be able to notice results once your skin heals. This can range from weeks to months, depending on your chosen chemical peel. Your aesthetic doctor may also advise you to have multiple peels for optimal results.
How long will the results last?
The results might not be permanent, as our skin continues to age and develop lines and wrinkles due to repetitive facial expressions. Prolonged and unprotected sun exposure can also cause skin pigmentation and alter the results of the chemical peel.
How much do chemical peels cost?
The cost is based on the type of chemical peel performed. At Cutis Laser Clinics, the price of our chemical peel is from $125 onward depending on the package. We advise you to contact our clinic for a more accurate quote based on your chosen peel and number of treatments needed.
Are there any side effects?
Side effects of chemical peels include redness of the treated area and temporary skin discoloration. Depending on the type of peel chosen, there may also be scaling and swelling. Your dermatologist or aesthetic doctor will provide post-care instructions to follow during recovery period.
Contact Cutis Laser Clinics today to learn more about our Cutis chemical peels in Singapore and how they can improve or manage your skin woes.