Here at Cutis Laser Clinics, we understand how difficult it can be to get rid of stubborn fat, especially in the arms, belly, and thighs. This is why we offer CoolSculpting, a non-invasive fat reduction treatment. This targets and kills fat cells using cooling temperatures, which help reduce the fat layer thickness.
CoolSculpting is a clinically proven, US FDA-approved nonsurgical fat reduction procedure that uses Cryolipolysis or controlled cooling technology. It effectively targets, freezes, and kills fat cells in certain areas of the body without harming the skin or other tissues.
How does CoolSculpting work?
CoolSculpting in Singapore exposes the fat cells to controlled cooling, which destroys and eliminates fat cells. This causes the fat cells to die naturally, which will then be cleared through the lymphatic system and processed as waste in the liver. This only means that once the fat cells are  frozen, they are gone for good and will never come back.
It features applicators of varying sizes, which suction the fat bulges in. Each applicator is specifically made to target problem areas in different parts of the body such as the belly, arms and thighs. It can also treat smaller areas like the chin, as well as bra and knee fat.
CoolAdvantage™ Applicators for Reducing Treatment Time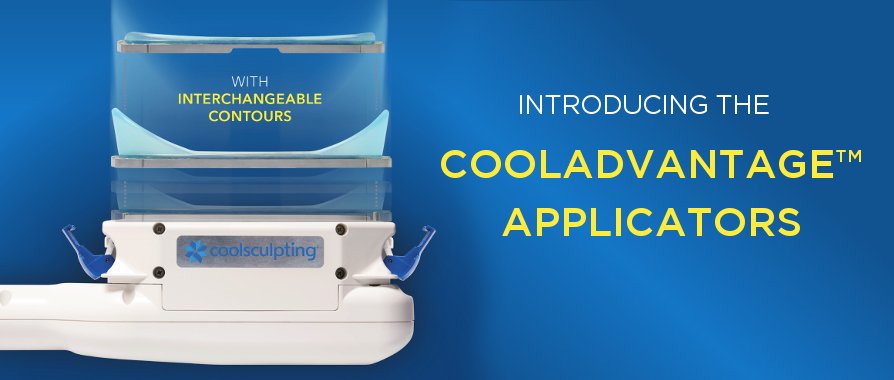 CoolSculpting's applicators (CoolAdvantage™, CoolAdvantage Plus™ and CoolAdvantage Petite™) are all FDA-cleared.  Their benefits include:
Greater comfort – The enhanced cup designed brings more comfort
Shorter treatment time – The new applicators cut the duration of the treatment by almost half
More fat treated – New designs enable treatment or cooling of larger areas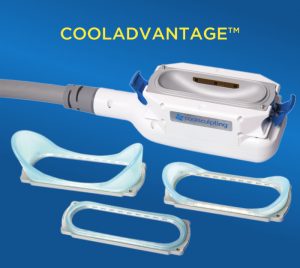 CoolAdvantage™ – has 3-in-1 interchangeable cup designs suitable for treating the abdomen, flanks, and inner thighs. The treatment cycle using this applicator is 35 minutes per area.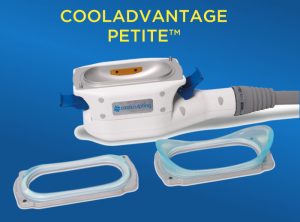 CoolAdvantage Petite™ –  designed for treating upper arms safely and effectively. The treatment cycle for the applicator is 35 minutes per area.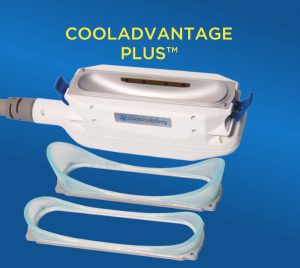 CoolAdvantage Plus™ – designed for large areas, delivering maximum fat reduction in belly and abdomen. The treatment cycle per area is 45 minutes.
CoolMini for Reducing Double Chin

CoolMini applicator specifically designed to treat smaller areas of the body, especially removing double chin fat. It can freeze away the fat bulges in the said area, as well as other smaller fat deposits like bra and knee fat.
Fire and Ice: The Complete Body Fat Removal and Contouring Protocol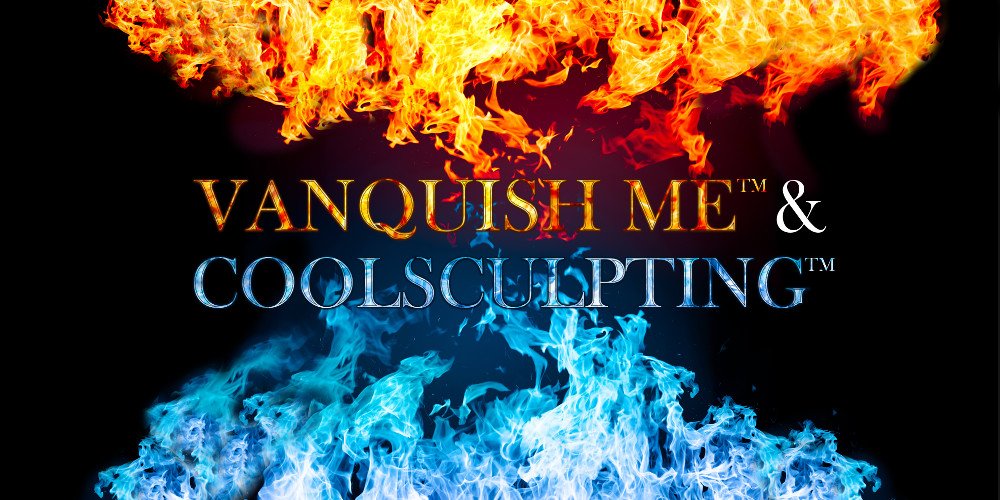 Not willing to go under the knife or have tried and exercise but can't get to slim down? The Cutis Fire and Ice Fat Removal Protocol is here to help you get on the fast track to a slimmer physique.
Fire and Ice is a combination of two US FDA-cleared non-invasive fat reduction treatments: Vanquish ME and CoolSculpting.  This offers optimum body contouring and shaping results without cuts, needles, and anesthesia.
Nonsurgical and non-invasive procedure
Effective for pinchable fat bulges or reducing localized fat bulges
Minimal to no pain or discomfort and downtime
Effective for circumference reduction
FAQs
Does CoolSculpting hurt?
CoolSculpting fat freezing treatment may cause a bit of discomfort, but this depends on every patient. However, this is often experienced during the first few minutes of the treatment. Also, CoolSculpting has safety mechanisms built in, which detect if the skin is getting too cold. The system shuts off automatically if the skin is found to be too cold.
How long does the result of CoolSculpting last?
The treated/frozen fat cells are gone for good and will not return.  Patients are advised to maintain a healthy diet and exercise routine to achieve long-term and stable results.
Are there any side effects?
Side effects of this fat reduction treatment include minor redness, numbness, discomfort, and tingling in the treated area. These are all temporary and will resolve completely after a few days.
How much does CoolSculpting cost?
The cost of CoolSculpting procedure depends on the area being treated and the number of cycle/sessions required. At Cutis Laser Clinics, CoolSculpting starts at $408 depending on the number of cycles. We advise you to contact CoolSculpting clinics in Singapore for a more accurate quote of the treatment based on your needs.
Why should you choose Cutis Laser Clinics for CoolSculpting?
Cutis Medical Laser Clinics is recognized as a CoolSculpting Training Centre in Singapore, providing the Original and Certified CoolSculpting Practice. Our team has undergone a comprehensive training and certification program for achieving optimum results for fat freezing procedure in Singapore.
How do I get started with the CoolSculpting procedure?
Contact Us – Email us at hello@cutislaserclinics.com or call us at 6801 4000 to find out more about our CoolSculpting treatments. Our friendly and dedicated team is more than happy to answer your inquiries about fat freezing treatment, pricing structures, and treatment duration for your areas of concern.
Schedule Your Appointment – We invite you to book an appointment for a Body Assessment for a more accurate information about the treatment based on your goals and needs. This consultation will also give you an overview of the procedure and determine if you're a good candidate for CoolSculpting fat freezing in Singapore.
The Body Assessment – Our trained and certified therapists perform a 360-degree assessment to create a tailored treatment plan based on your needs. We know that every patient is unique, which is why each of our CoolSculpting treatment plan is customized to suit your individual needs and concerns.
The Treatment Day – Before the procedure begins, the area will be marked first to determine where to place the handpiece. A cooling pad will also be placed on the skin for extra protection. The vacuum pressure from the applicator will then draw the fat tissue between the cooling panels.
After the treatment – As CoolSculpting is a non-invasive fat reduction procedure, most patients can go back to their normal routines after the treatment. Some notice results as early as three weeks after the first session, but significant results are typically seen between 1 and 3 months after the procedure.