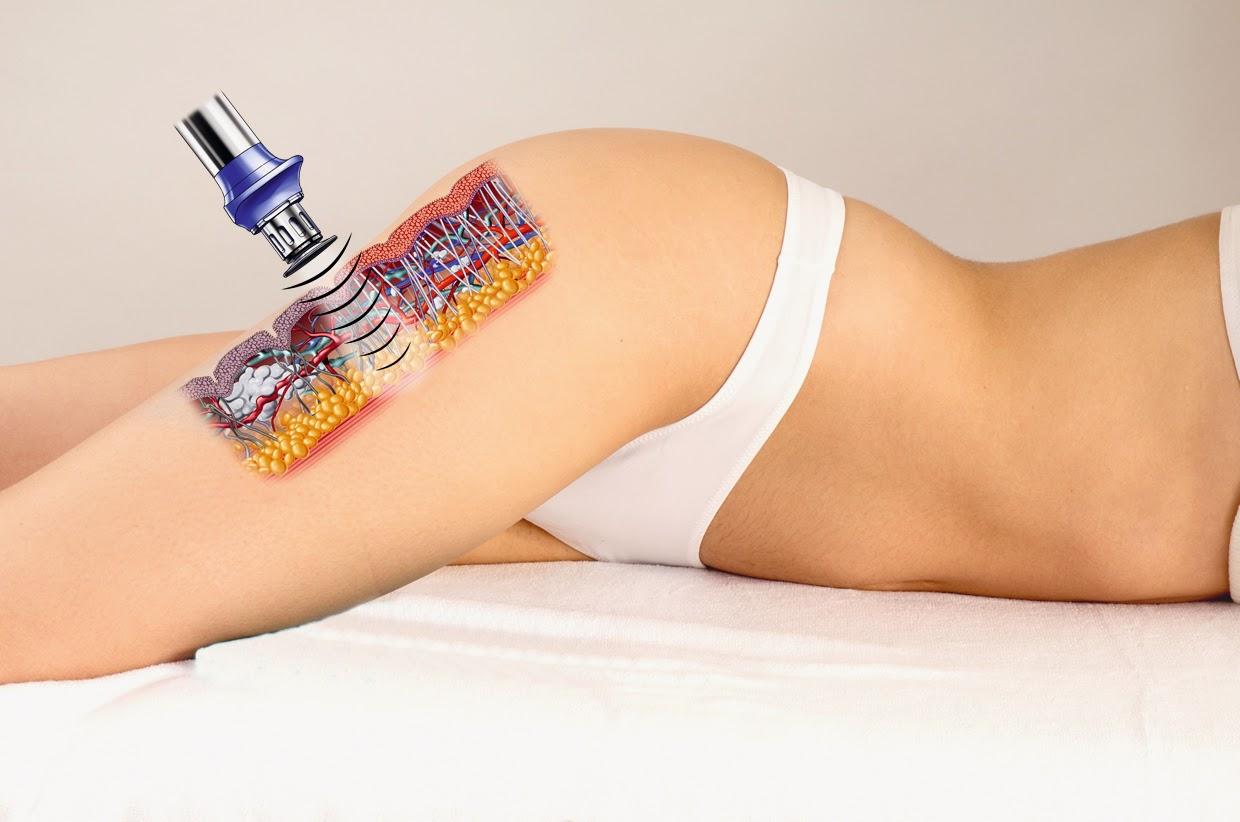 Worried about cellulite, scars, and stretch marks? Acoustic shockwave therapy in Singapore can help you manage them by making the skin firmer and tighter. It harnesses the power of acoustic waves and targeted vibrations, providing noticeable results in cellulite reduction, scar appearance improvement, and tightening loose skin.
At Cutis Laser Clinics, we have two clinically proven and US FDA cleared acoustic shockwave devices in the market: BTL X Wave and Zimmer Z Wave.
BTL X Wave – This uses modified acoustic wave pulses, inducing vibrations in the connective tissues. This helps with fat reduction and in making the tissues become firmer and tighter.
Zimmer Z Wave – This transmits radial shockwaves into the skin tissue, tightening loose skin and reducing cellulite. The shockwaves also improve blood circulation and stimulates collagen formation.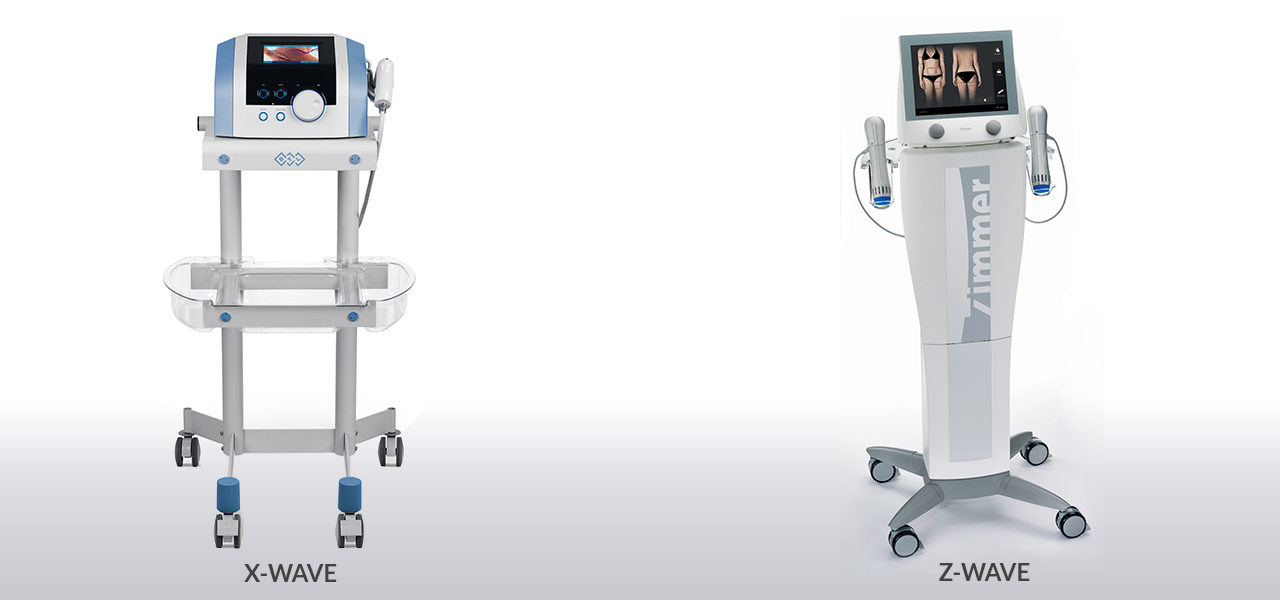 Acoustic shockwave therapy is clinically proven for:
Reducing cellulite
Firming and tightening sagging skin
Reducing stretch marks
Improving scar appearance
Toning and smoothing skin
FAQs
How does Acoustic Shockwave work?
The procedure involves the use of a handheld device that delivers acoustic shockwave, causing pressures and vibrations to the connective tissues. This then breaks down the buildup of cellulite's cell structure. The vibrations, furthermore, make the tissues softer and more active, increasing the elasticity of the epidermis.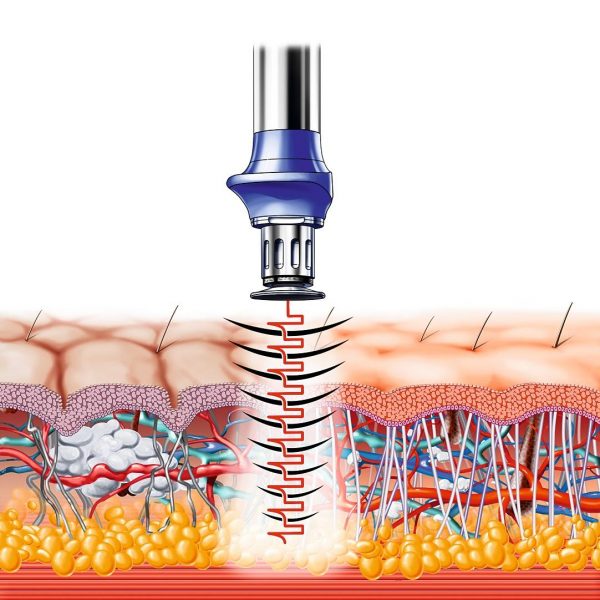 Acoustic shockwave therapy in Singapore also has a multiple layer effect. Typically, patients experience improvements in the texture and elasticity of the skin. This also includes dermal firming and reducing the appearance of aged and loose skin.
What are the benefits of Acoustic Shockwave?
High-energy shockwave therapies like X Wave and Z Wave have been proven to have a major impact on collagen structure. Many turn to acoustic shockwave therapy for cellulite stretch marks reduction, as well as scar improvement appearance.
How long does the treatment take?
This can take about 15 to 60 minutes, depending on the treatment area. It can be used in different parts of the body such as the upper arms, stomach, buttocks, and thighs.
Does the procedure hurt?
The treatment is not painful, so there is no need for anesthesia or pain relief medication. Patients find the treatment comfortable and compare it to a relaxing massage.
How many treatments do I need?
About eight to 12 treatments are needed to see dramatic results. A consultation with an aesthetic doctor will let you know the number of treatments depending on your needs and concerns.
How fast can I see results?
This depends on the treatment area. You may see visible results after a single session, but significant changes are visible after two to three treatments. A healthy lifestyle and refresher sessions can help maintain and ensure long-lasting results.
How much does Acoustic Shockwave treatment cost?
Here at Cutis Laser Clinics in Singapore, the cost of acoustic shockwave therapy is $130 onwards depending on the treatment package. A consultation with our aesthetic doctor will give you a better idea about the cost or an accurate quote of the treatment based on your needs.
Can acoustic shockwave be combined with other body contouring treatments?
Yes. At Cutis Laser Clinics, you can combine acoustic shockwave therapies with non-invasive fat reduction treatments to improve and speed up results. They can be combined with BTL Exilis and BTL Vanquish or CoolSculpting and Z Lipo to tighten the skin and reduce and excess fat.
Contact Cutis Laser Clinics today to schedule your appointment and find out if acoustic shockwave treatments in Singapore can manage your body concerns.