While makeup does a good job in defining your facial features (like making your cheekbones more pronounced), its effects are short lived. This is where the use of dermal fillers can help. This is especially true if you want to restore cheek and facial proportions for a younger and rejuvenated appearance.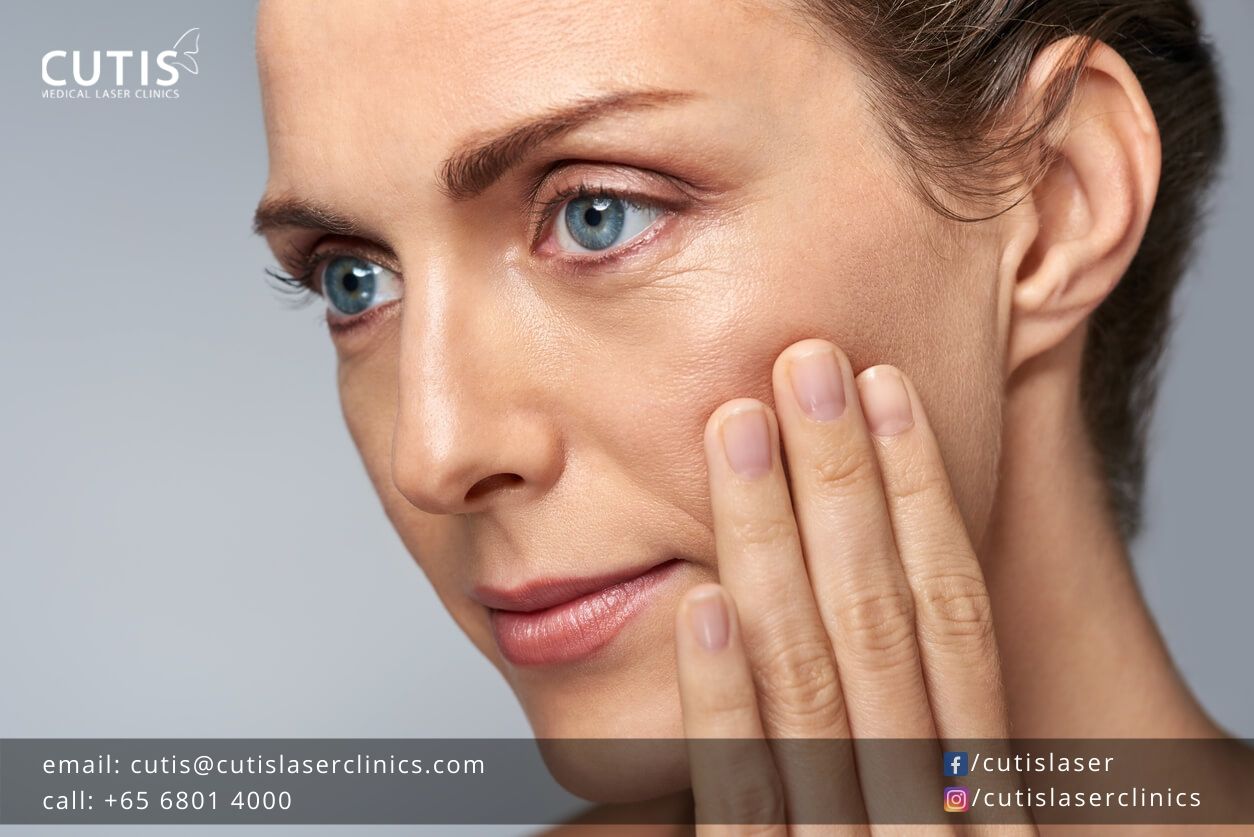 With dermal fillers, you won't have to get a cheek implant for cheek enhancement. If you are not willing to go under the knife but want to enhance shallow contours, dermal fillers are a good alternative. They are commonly used to fill in lost volume to restore the skin's youthfulness and elasticity.
Facial contouring with fillers
The most common types of fillers used for facial contouring are made with hyaluronic acid or HA gel. HA is a naturally occurring substance in the body, responsible for keeping the tissues lubricated. Juvederm (range of fillers) is the most popular brand of fillers made with hyaluronic acid gels. 
There are also fillers made with calcium hydroxyapatite (CaHA), which is a naturally occurring substance found in the bone. One popular type of CaHA fillers is Radiesse, which also works as a bio-stimulator. This filler plumps the skin and helps in stimulating the body to create more collagen over time.
Plumping up your cheeks
When it comes to cheek enhancement, dermal fillers are usually injected in the midface to add or replace volume. This can then revolumize the cheeks, as well as correct tear troughs or hollow depressions under the eyes. The fillers, furthermore, can help reduce dark circles and eye bags for a well-rested and rejuvenated appearance.
You can turn to fillers to make your cheeks pop or fix facial asymmetry due to genetics, aging, or other factors. The use of dermal fillers for facial contouring can also improve facial proportion or restore balance to the face. They are proven beneficial if you're looking to improve the signs of aging or restore fullness in the face. 
Fillers for a more defined chin
Plumping up your cheeks can help improve facial definition. But if you're dealing with a less defined chin or a receding one, fillers can also help. This is possible with Juvederm Volux, a chin filler that can add structure and definition to your lower face. This injectable can give you a more defined chin and a sculpted jawline, with effects lasting up to 18 to 24 months.
This structural filler contains 25mg of a manufactured form of hyaluronic acid. It is designed to create and restore volume on the face and has been shown to be effective in the chin and jawline area. This uses VYCROSS® technology, a manufacturing process that provides a high concentration of crosslinked HA for long-lasting effects.
Keep in mind
Regardless of your reason for getting fillers, be sure to have the procedure performed by a professional and certified aesthetic doctor. This is important, as the result of the fillers will depend on the skill and technique of the injector. The right dosage and good technique can give you natural-looking results and avoid unwanted side effects.
You may also be glad to know the HA-based fillers like Juvederm may be partially or fully removed. This is done through injecting a safe enzyme known as hyaluronidase. It dissolves the HA so the skin will absorb it. Hyaluronidase can be used to fix other issues like, prolonged swelling, overfilling, irregular texture, and others.
If you're looking to enhance your cheeks or improve facial contours but don't want surgery, consider fillers. Cutis Laser Clinics in Singapore offers dermal fillers and other nonsurgical facial rejuvenation procedures. Contact our clinic today and schedule a consultation with our aesthetic doctor to find out if fillers are right for you.